DOVE Conveyor Belt Systems are highly efficient and rugged means of transporting the ore within the processing plant. DOVE Belt Conveyor Systems are designed for various complex working conditions for bulk material handling within your mining project.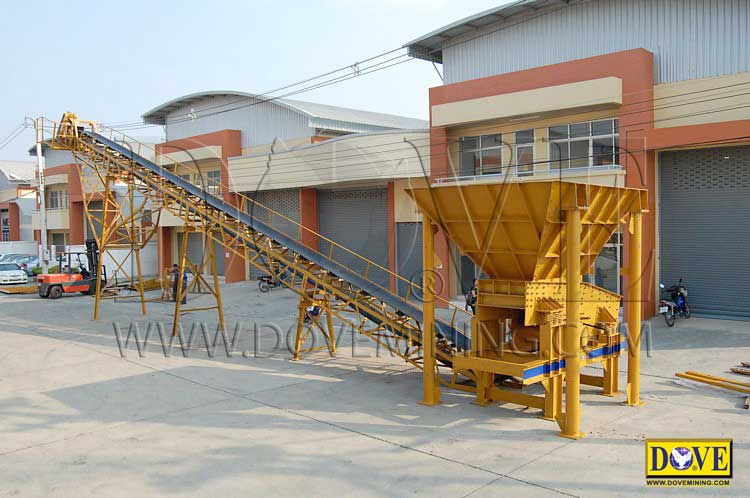 Reliable & Durable
DOVE Conveyors are configured with high quality components, top international brand of electric motors (Siemens, ABB, Electrim, etc.), high quality bearings (NSK, HRG, WZK, FAG, etc.), conveyor belt (Yokohama, etc.).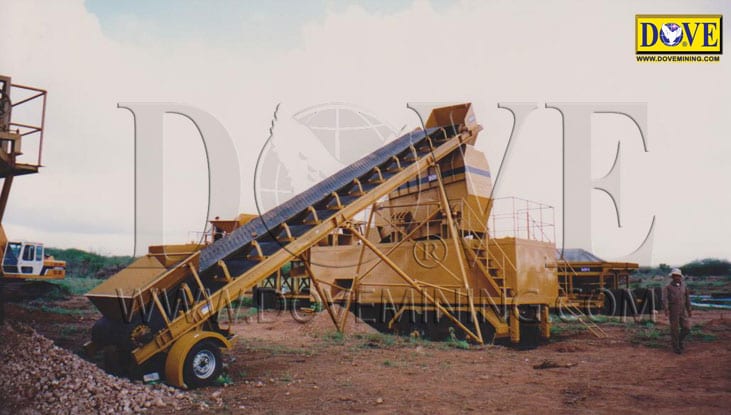 Quality Design
DOVE Conveyor Belt Systems offer the most efficient, economical, stable operation, high safety factors, low noise, low maintenance solution for your bulk material logistics.
All DOVE equipment carry a 2 years (24 months) standard Manufacturer Warranty , which can be extended to 5 years, in addition to  lifetime spare parts supply service.
CONVEYORS TECHNICAL SPECIFICATIONS
Belt Length
 It can be made according to project size

Belt Width

500 – 1,400 mm (can be customized wider if required)
Belt Speed
Up to 1,500 mm/s
Capacity
Can be made according to project requirements. Usually 10-1000 m3/h.
Max Incline
It is up to material, powder and particle material incline different type of belt. Usually up to 25°.
Drive Type

Usually Electric roller/ gear box and motor, we also offer diesel engine & gear box.

Conveyor Type

Belt conveyor horizontal, belt conveyor inclined, screw conveyor, staker belt conveyor, roller and plate from, oscillation type, portable belt conveyor

Belt Type

Hard wearing, antistatic, fire resistant, c

orrosion resistant, 0il resistant

Tension Unit

Vertical tension, screw rod tension, cart tension.

Protection Switches
Included for belt conveyor longer than 25 m. It can also be included if customer requires it.
Contruction Material
Steel
Conveyored bulk material
The belt is designed to transport bulk material (dry or damp). The material can be grainy, shredded, in the form of dust, flakes, sludge and aggregate. It can also be the crushed product of matter of biological origin.
CONTACT NOW FOR BROCHURE & QUOTATION