DOVE DRY TABLE
DRY CONCENTRATORS

INCREASE CAPACITY
DRY CONCENTRATORS
DRY CONCENTRATORS – Dry-TABLE®
DOVE Dry Concentrator (Dry-TABLE®) is designed and configured for concentration, separation and recovery of metals and minerals concentrate in dry mode and without the use of water. Dry concentration has many advantages over wet concentrating methods, except when water is actually required as a solvent or when wet working is required prior to concentration and separation.
 Produces Higher Grade Products
Dry Concentrator Produces higher grade products with less concentrate loss than wet concentration methods.
Needless Water Supply
DOVE Dry Concentration plants may be located anywhere, regardless of water supply. There are no water to pump or bring from a distance there by eliminating the cost.
Increases Capacity
Increases capacity, cuts down number of units and space necessary, resulting in smaller and less expensive plants with low power costs.
Reduce Production Cost
Ore may be efficiently separated at the economical releasing point of the minerals, thus making possible the treatment of an ore at the much more finely ground stage for greatly reduces the cost of the production.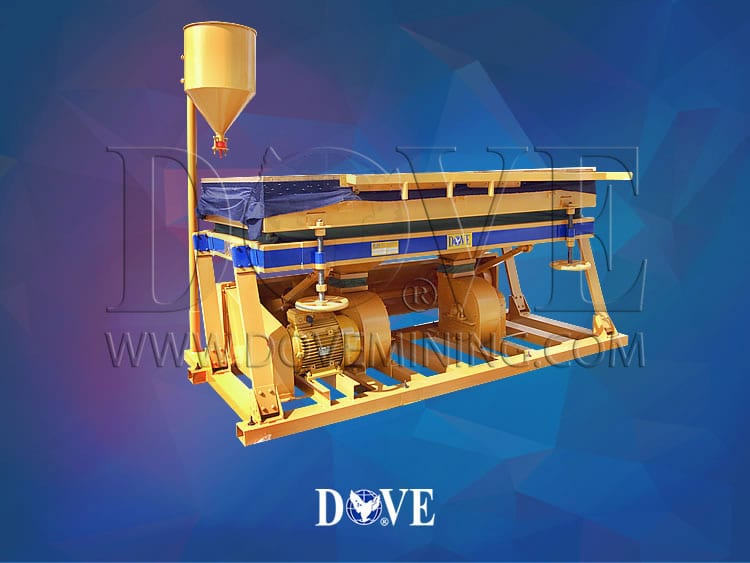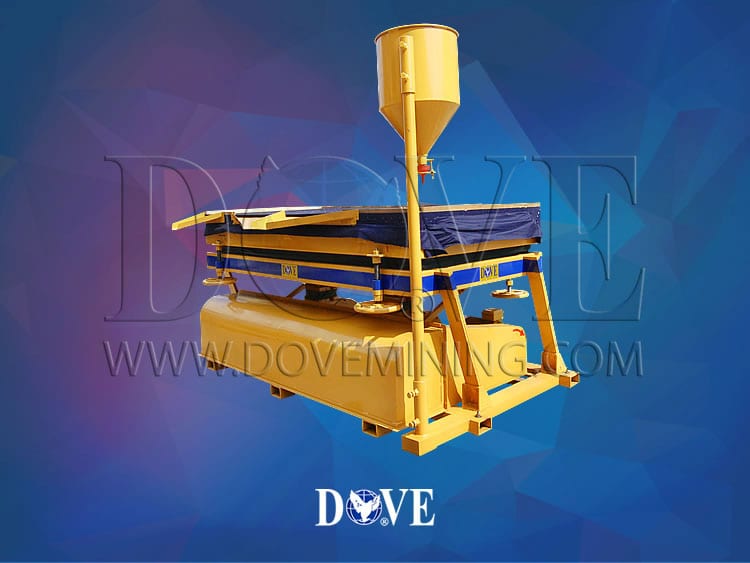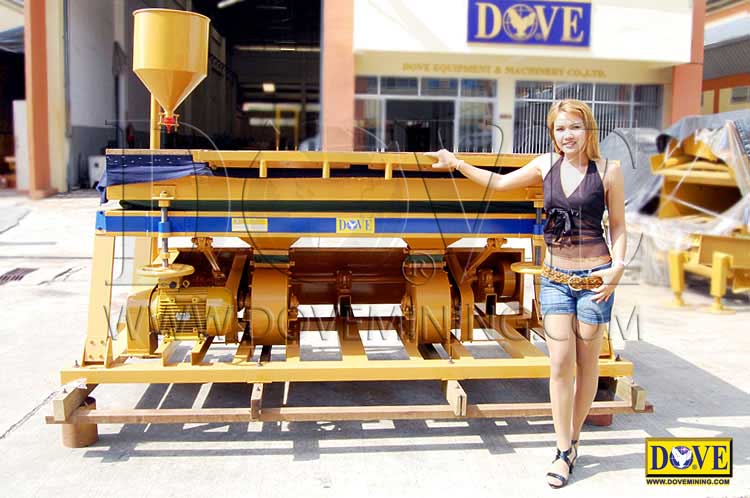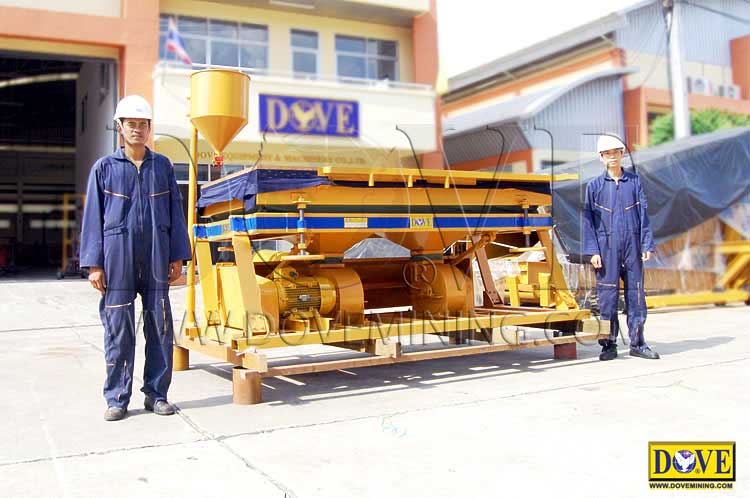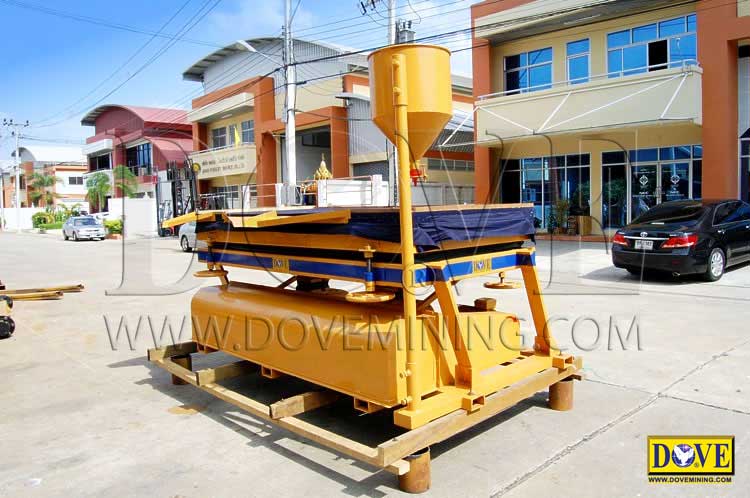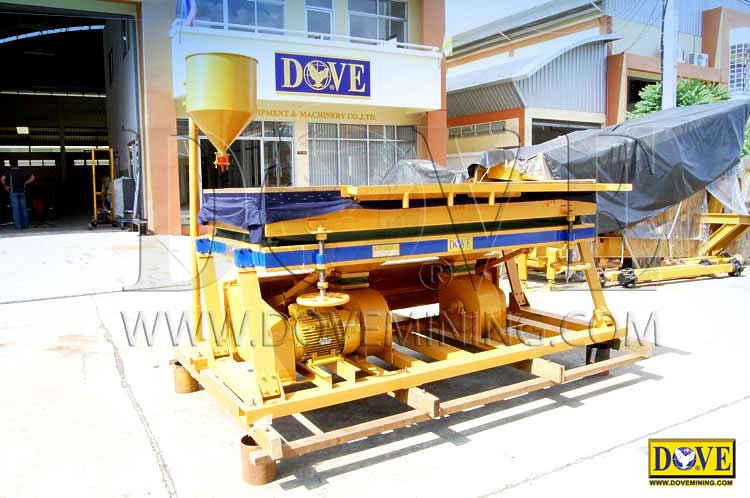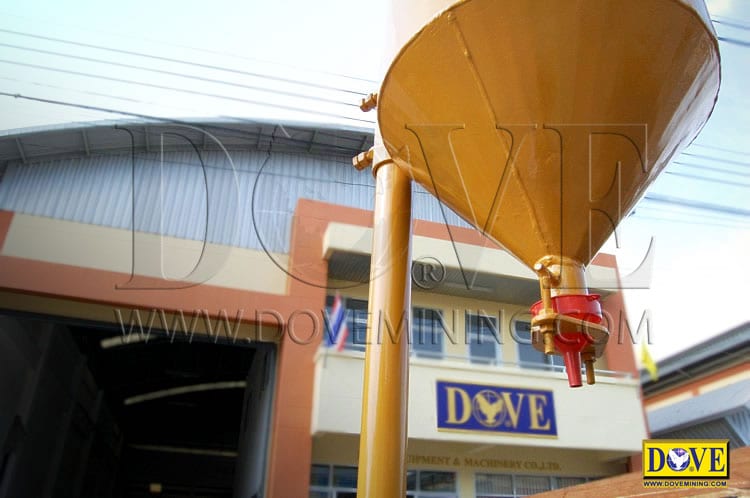 DOVE Dry Concentrator in configuration with DOVE Dry Processing Plant (SDP™), offers the opportunity to Exploit and Recover Metals and Minerals from Dry deposits, which was left, due to the lack of water.
Dry Concentrator is configured for concentration, separation and recovery of FreeFlowing material finer than (-2 mm) or (10 Mesh B.S.). For Concentration, separation and recovery of material with close fraction of particle density, which are not amenable to wet concentration methods.
In configuration with DOVE Dry Processing Plant (SDP™), for concentration, separation & recovery of Diamonds, Color Gemstones, Gold, other precious metals, Base metals, Ferrous metals, Light metals and other heavy minerals.
To be configured after Hard-Rock Crushing Plant (i.e. DOVE Mobile or Stationary Crushing Plants), for dry concentration & Recovery of Gold, other Precious Metals, Base metals, Ferrous metals, Light metals, etc.
To be configured in a wet processing plant, for concentration, separation & recovery of metals & other minerals after DOVE Dual Flow Rotary Dryer.
To be deployed as stand alone unit for concentration and recovery of metals, precious stones and other minerals, out of beach sand
DRY CONCENTRATORS TECHNICAL SPECIFICATIONS
COMPONENTS

UNIT

MODELS

DC-500

DC-1000

Processing Capacity

kg
500
1,000
lb
1,102
2,205

Deck Size

Width

inch
35
47
mm
900
1,200

Length

inch
71
94
mm
1,800
2,400

Approx. Dimension

Width

inch
69
89
mm
1,750
2,250

Length

inch
91
116
mm
2,300
2,950

Height

inch
47
53
mm
1,200
1,350

Motor Power

Turbo – Fan

hp (kw)
5.0 (4.0)
10.0 (7.5)

Total Weight

kg
900
1,500
lb
1,984
3,307
NOTE:
Electric Motors (3 / 415 / 50 Hz.)
Concentrator deck configured with special treated wood, covered with fluidized knitted cloth for long life.
Eccentric: Cast Iron
The processing capacities could fluctuate, depending on bulk density, grain size, nature of the feed material, and operating consideration.
* DOVE reserves the right to modify the specifications at anytime, without prior notice.
All
DOVE
equipment carry a
2 years (24 months) standard Manufacturer Warranty
, which can be extended to 5 years, in addition to
lifetime
spare parts supply service.
DOVE
provides
full technical services worldwide
, including plant engineering design, mining site construction design, site assembly, installation, test run and training.
DOVE laboratory will assay your ore samples rapidly and analyze your raw materials and recommend the most efficient processing plant according to the ore specifications, minerals composition, and ore assay results, and your project size and the geologic and topographic conditions of your mine.
Please,  CONTACT US  for your sample analysis and quotation.
CONTACT NOW FOR BROCHURE & QUOTATION